Posted by Chris The Cheese Man on 28th Mar 2019
Whilst we absolutely love traditional, artisanal cheeses, we also love great taste for a fantastic price. There is an enormous middle ground of cheeses that have no protected status (PDO, AOC etc) guaranteeing authenticity, are made by cooperatives rather than farmers and use pasteurised rather than raw milk. Yet it is in this no man's land that you often find some outstanding cheeses for great value for money.
However, it's a minefield out there and you can waste a lot of money on some appalling rubbish. So if you looking for looking for some of the best value for money cheeses, let us help you out with our top 5 suggestions: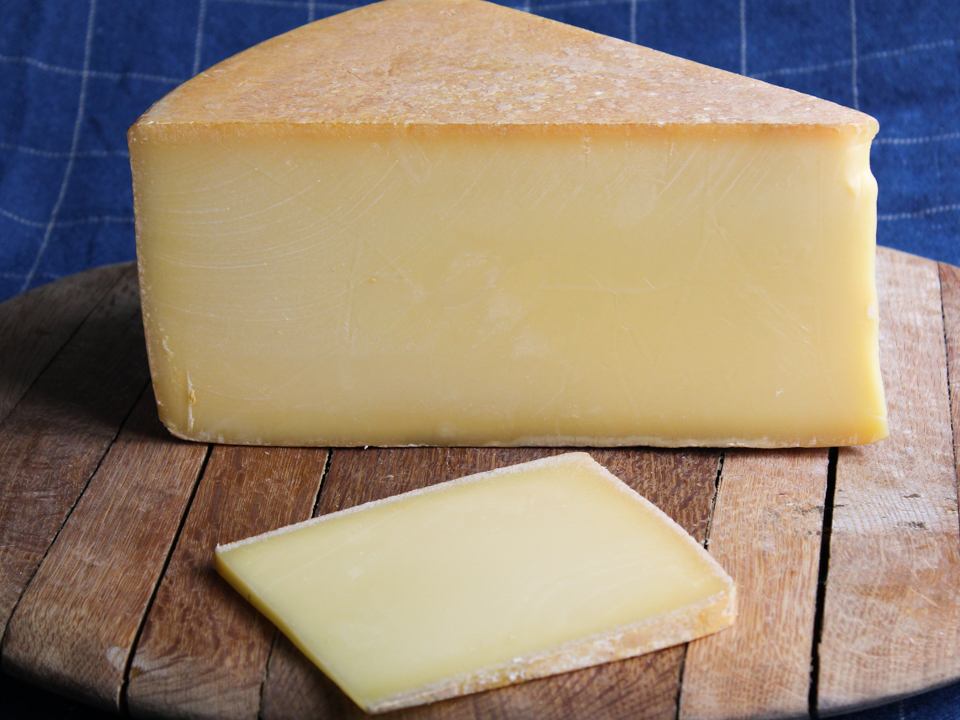 1) Gruyère de Savoie - $5 per 100g (Available in-store and online)
Not to be confused with Swiss Gruyère AOC, this is France's lesser known classic Alpine cheese. It is made in the same region as the more celebrated, but very expensive, Beaufort. It is the same family and style of cheese as Beaufort but, not being an AOC cheese, the quality of the cheese can vary drastically. This huge variability has given the cheese an undesirable reputation as a poor man's Beaufort but, if you are careful where you source the product, this really is a hidden gem. As we source our Savoie cheeses from a specialist affineur in this region, exceptional quality is always guaranteed. The extra ripening time of 12 months also lets the flavours and character of the cheese really come out. If you like the idea of a cheese 90% as good as Beaufort for nearly half the price, Gruyère de Savoie is the one for you.
Great for fondue, melted cheese toasties, sandwiches and everyday use.
2) Wyke Farms Vintage Cheddar - $3.50 per 100g (Available in-store)
There are a number of reasons why Cheddar is by far the best selling cheese in the world: relatively easy to produce and package, lack of wastage due to no rind, versatile uses in recipes etc. But the most important factor is that it can be an amazingly tasty cheese for the money. Not that you'd know that from most of the bland, plastic cheeses you typically find in supermarkets. Unfortunately, this is largely self-inflicted as Cheddar wasn't locked down by an AOC or PDO, leading inevitably to poor, cheap imitations. A PDO for 'West Country Farmhouse Cheddar' was successfully introduced retrospectively in the UK to try and provide some consistency and quality to an otherwise tarnished brand and should always be what you look for when buying Cheddar. Wyke's Vintage Cheddar is a great example of this as the Clothier Family has been making their range topping cheese by hand for three generations, completely unaltered from the original recipe. The cheese has everything you would want from a vintage cheddar: a very sharp taste, salty amino acid crystals, a long finish and a slightly crumbly texture. And at $3.50 per 100g, nothing comes close in terms of value for money.
Great for sandwiches, pasta bakes and grated on top of pasta dishes.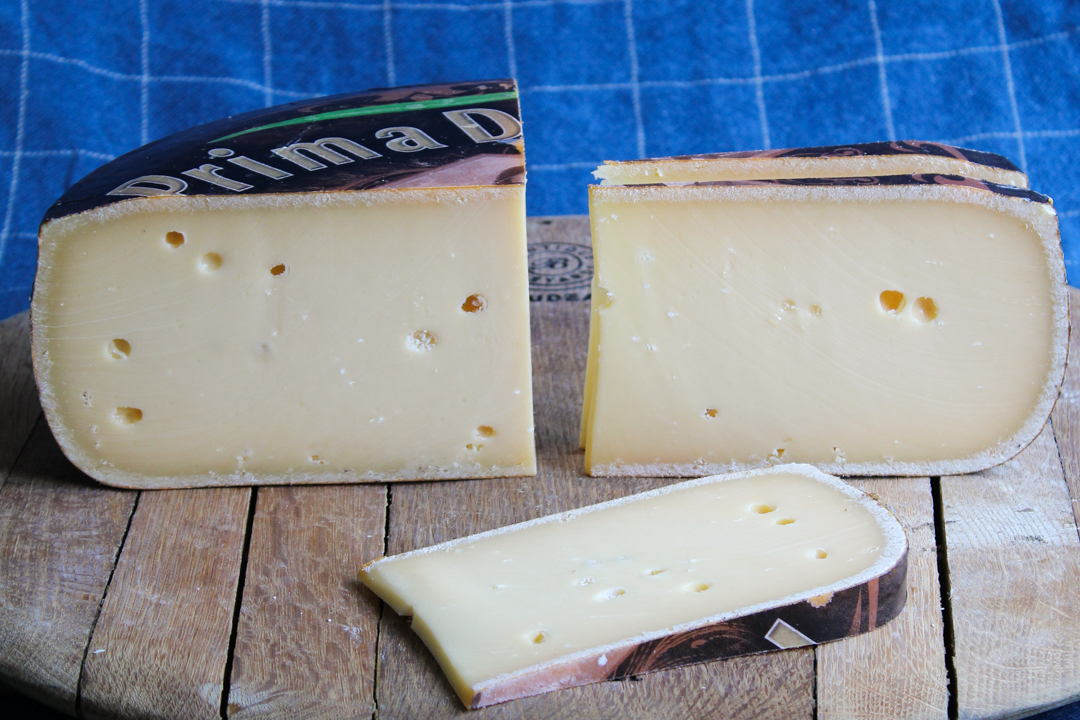 3) Prima Donna - $5.50 per 100g (Available online and in-store)
If ever there was a cheese that challenges the notion that only traditional, farmhouse cheeses are any good then it has to be Prima Donna. The cheese is part of the Dutch 'Vandersterre' Group that mostly produces commercial catering grade cheeses. However they also produce a premium range of cheeses for specialist cheese shops from which Prima Donna is the flagship. The cheese is unashamedly produced by modern machinery but with exceptional quality local milk and complex starter cultures for maximum flavour. The cheese itself is a hybrid between a sweet, mature gouda and a nutty, savoury Parmigiano. It absolutely bursts with flavour and has a generous amount of salt crystals.
Prima Donna can be used as a direct substitute for the much more expensive Parmigiano Reggiano with the additional benefit that the higher fat content makes it easier to melt and hence is more versatile as an everyday cheese.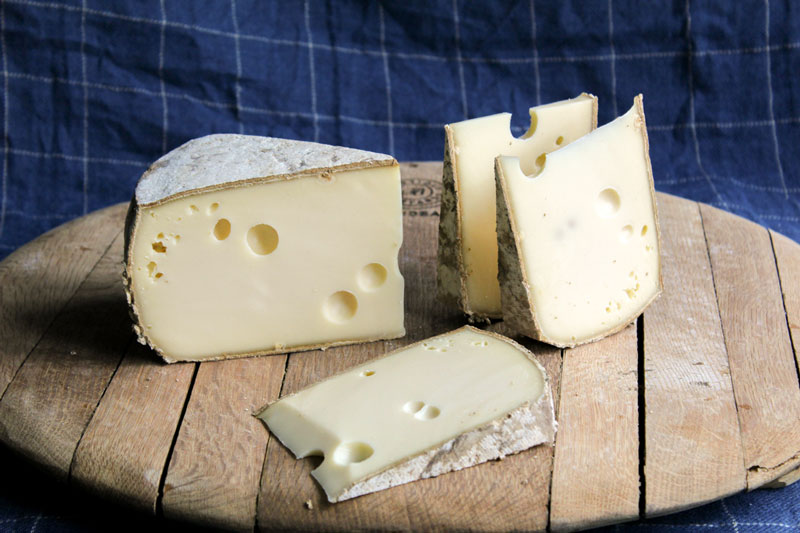 4) Tomme de Montagne - $5.50 per 100g (Available online and in-store)
'Tomme' cheeses are a class of French and Swiss Alpine cheeses that are made predominantly with skimmed milk after the cream from full cream milk has been used to make richer cheeses and butter. They have a character all of their own with a strong, earthy, acidic tang which contrasts very pleasingly with other classic Alpine cheeses such as Comte and Beaufort. The most famous of Tomme cheeses is Tomme de Savoie but a more value for money version (and as tasty, in our view) is Tomme de Montagne. This is a larger format wheel at 6kg made higher up in the mountains where the cows can graze on lusher grass and a large variety or wild flora and fauna. The exquisite quality of the milk is reflected in the robust floral flavours and complexity of flavour.
The only thing stopping Tomme de Montagne being labelled an 'Alpage' product (a designation for very small, artisanal, expensive, high alpine cheeses) is because the cheese is produced by a cooperative rather than farmer. The fact that the cheeses are subsequently refined in some amazing caves by our masterful Savoie affineur, however, means this matches any alpage cheese we've tried at a fraction of the price.
This is a great cheese for everyday use and is especially good for children, being relatively low in salt and fat and being not overly aggressive in taste. It is spectacularly good in a melted cheese sandwich and works very well in any Aligot recipe, a famous Auvergne dish that combines melted cheese and mashed potato.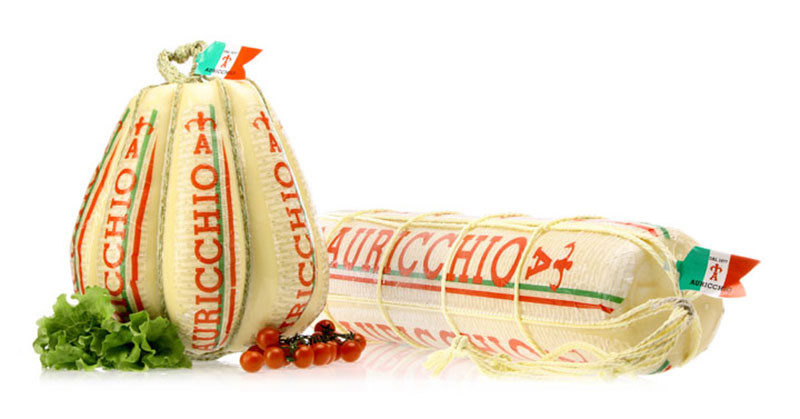 5) Auricchio Provolone Piccante - $5.50 per 100g (Available online or in-store)
Provolone is a giant of Italian cheeses with only Parmigiano and Pecorino being more popular. It is a 'pasta filata' or stretched curd cheese whose flavour can vary from mild to extremely sharp. Strangely though, it hasn't gained much traction outside of Italy and America. This probably has much to do with the fact that, other than expensive small scale, artisanal versions of 'Provolone Valpadana', Provolone is not a PDO cheese. This inevitably leads to uninspired, cheap, tasteless versions flooding the market and blunting the cheese's reputation. There is one large producer, however, that stands head and shoulders above the competition, and that is Aurucchio. It is staggering actually how much better Auricchio's Provolone is than any other producer and I think the gap is unique is the cheese industry! It probably is because Auricchio absolutely specialises in Provolone production and has been making it since 1877!
The best version in Auricchio's range is definitely the Piccante/Sharp version. It still melts and stretches like Mozarella so is perfect on a pizza but with so much more flavour, you'll never use Mozarella again. It's also dry and mature enough to be grated and can be used as a substitute for Parmigiano. We've also used it in soups, burgers, fondue and pasta bakes. It has almost limitless versatility and seems to improve every dish.