Posted by The Cheese Shop on 9th May 2019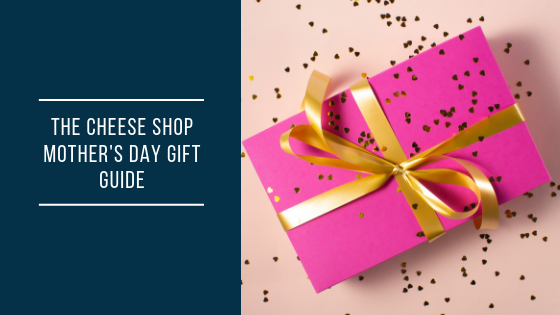 This Sunday is an extra special day, Mother's Day! Are you brainstorming gift ideas your mother might love? Here are some at-home ideas from The Cheese Shop:
It's not everyday we get to cook for mum. Surprise her with an extraordinary meal, something she doesn't cook. (Cause we can never beat mum's own cooking) Who knows, she might love it!
And if she likes to, get her to join for additional bonding fun!
Cheese recipes you can try: Aligot
Prepare a platter of her favourite cheeses. Does she like creamy and light cheeses, such as Brillat Savarin? Or does she prefer stronger tasting cheeses like goats or sheep?
We can help you choose a delightful range of cheeses for her. Pair it with a wine for a decadent meal.
If cheese is not her thing, we have ice cream and decaffeinated teas!
Get mum a couple boxes of decaffeinated teas. We've a wide range of decaffeinated teas from the award-winning Pukka teas.
Most importantly, we hope you have a fantastic time with your loved ones this extra special Sunday!
Credits: Photo by Ekaterina Shevchenko on Unsplash