Posted by The Cheese Shop on 13th Jun 2019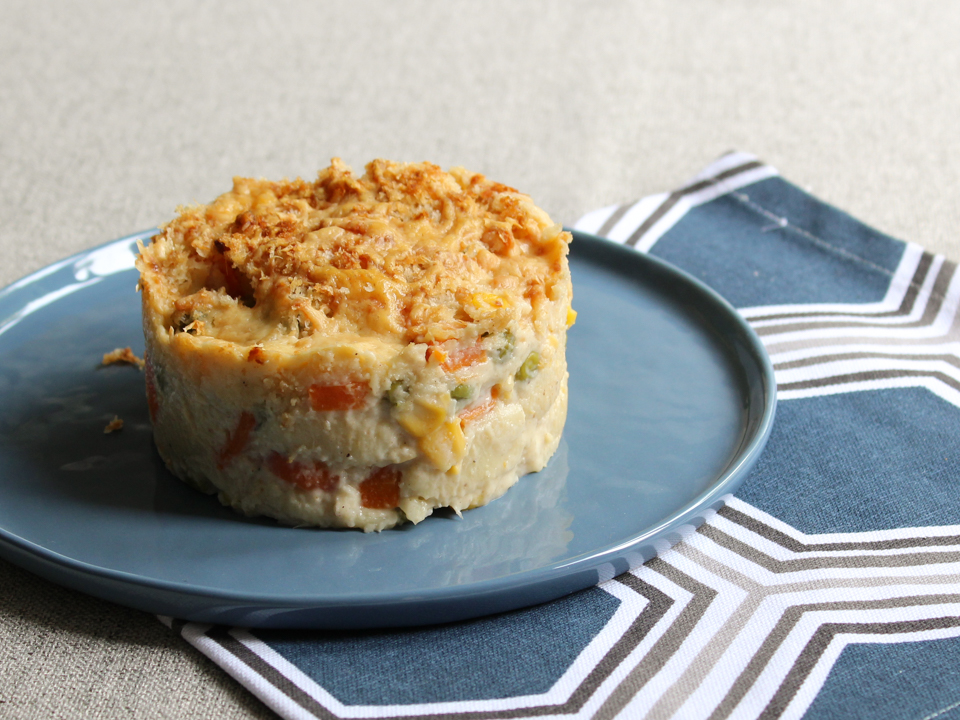 This Mac N Cheese recipe is fantastic, especially for kids - cheesy without being overpowering, creamy and lots of hidden vegetables. Based on our experience, err on the side of too much - no leftovers are almost guaranteed!
We use two different cheeses in this recipe. Gruyere in the sauce base as it gives a slight nutty cheese flavour and it melts well, and Wykes Vintage Cheddar as the topping.
Ingredients
1 (450grams) package elbow macaroni
1/4 cup (55grams) cup butter
1/4 cup (32grams) all-purpose flour
1/4 teaspoon dried thyme
1/4 teaspoon cayenne pepper
1/8 teaspoon white pepper
2 cups (500ml) milk
1 pinch ground nutmeg
500g of cubed vegetables (i.e. carrots, peas, corn)
1/4 teaspoon Worcestershire sauce
1 teaspoon salt
100grams Gruyere Reserve, shredded
150grams Wykes Vintage Cheddar, shredded
1 teaspoon Dijon mustard
1/2 cup (45grams) panko bread crumbs
1 tablespoon (14.2grams) butter, melted
Directions
Preheat oven to 200 degrees C.
Fill a large pot with lightly salted water and bring to a rolling boil over high heat. Once the water is boiling, stir in the macaroni, and return to a boil. Cook the pasta uncovered, stirring occasionally, until the pasta is cooked through but still slightly firm, about 8 minutes. Drain well.
Melt 1/4 cup (55grams) butter in a large saucepan over medium heat. When the butter starts to foam and bubble, stir in the flour; cook on medium heat until flour just begins to turn pale yellow, 3 to 4 minutes. Add thyme, cayenne pepper, and white pepper; cook and stir another minute, then whisk in 1 cup (250grams) of milk until smooth. Pour in remaining milk and whisk again. Bring the sauce just to a simmer.
Stir in nutmeg, Worcestershire sauce, and salt; simmer on medium-low heat until thickened, about 8 minutes, whisking often. Turn heat off, then add 100grams of Gruyere; stir until melted and combined. Add Dijon mustard.
Transfer the macaroni into a casserole dish, add the cubed vegetables, then pour in the cheese sauce; stir to thoroughly combine sauce with pasta and vegetables.
Mix panko bread crumbs and 1 tablespoon (14.5 grams) melted butter in a small bowl, and sprinkle crumbs on top of macaroni and cheese. Sprinkle remaining 150grams of Wykes Vintage Cheddar on top.
Bake in the preheated oven until bread crumbs and Cheddar cheese topping are golden brown, about 20 minutes.
Recipe adapted from Chef John's Macaroni and Cheese from AllRecipes.com