Posted by The Cheese Shop on 19th Apr 2019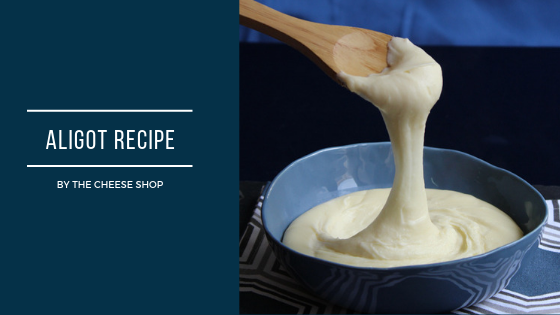 Yield: 4 servings
Prep Time: 10 minutes
Cook Time: 25 minutes
Total Time: 35 minutes
INGREDIENTS
500gm Water
600gm Potatoes
3 cloves of Garlic
120ml Clotted Cream
70 gm Butter
0.5 teaspoon Salt
2 pinches Pepper
400 gm Tomme de Montagne
DIRECTIONS
1. Put the potatoes in a pot and add water until potatoes are covered. Add some salt and bring water to a boil. Reduce the heat to a simmer and cook until the potatoes can be easily pierced with a fork. Drain potatoes.
2. Immediately mash potatoes until smooth using a hand blender.
3. Return the mash potato to the pot. Set the pot over low heat and stir in the garlic, butter, cream and about half of the cheese. Once the cheese has melted, stir in the remaining cheese. Continue stirring until the potatoes can be stretched with a spoon like melted cheese. Season to taste with salt and black pepper.