Posted by Andrew The Wine Guy on 17th Apr 2019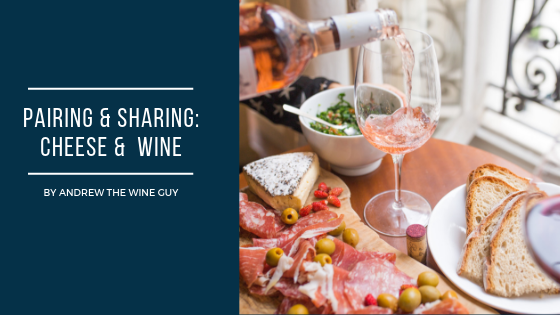 There are few things that go together better than cheese and wine and with the seemingly infinite choices of both, all with their own unique personality, it is a playground for experts and enthusiasts alike to go looking for those perfect matches that come straight from cheese and wine heaven. However as much as we would like to suggest six different wines to go with your carefully selected cheeseboard, for reasons of health and responsible drinking, we have a few wines that can pair well with a selection of cheeses.
For our first two selections, I have chosen the wines from the Southern French property of Domaine de Saint Dominique. Located one hour from Montpellier, near the village of Aniane in the Herault Valley, the wines here are beautifully made in a style that reflects the elegance of Bordeaux with the fun in the sun of the Mediterranean and represent outstanding value for money.
For our "Best Seller" Cheese Selection for 2 pax: Vacherousse D'Argental, Boer'n Trots XO, Gruyere Reserve. La Chapelle de Saint Dominique, the 2nd wine of Domaine de Saint Dominique. Produced from a blend of Merlot, Vieux Carignan, Syrah, Cabernet Sauvignon and Mourvedre, this wine is medium bodied with light, soft tannins and lots of ripe red and dark fruit flavours, a nice freshness and a fruity lift.
For our "Best Seller" Cheese Selection for 4 pax : Delice de Bourgogne, Gruyere Reserve, 1000 Day Vintage Gouda, Comte Charles Arnaud 24 months. Domaine de Saint Dominique, the "Grand Vin" of the property is produced from 50% Syrah, 30% Cabernet Sauvignon, 10% Merlot & 10% Petit Verdot. This wine is medium to full bodied with silky tannins, full of black currant and dark cherry fruits, hints of vanilla and black pepper. Again quite fruity with a long elegant finish.